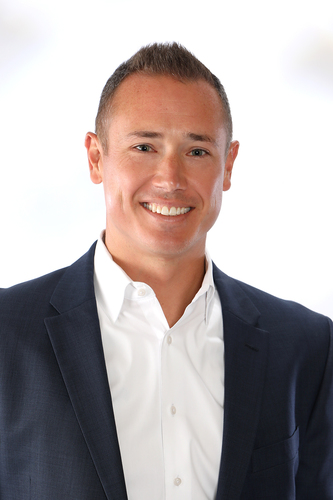 Strong Educational and Clinical Background
Diplomate & Fellow Academy of Chiropractic Orthopedists (DACO/FACO)
D.C., Chiropractic Medicine, Logan College of Chiropractic
B.S. Human Biology, Logan University
B.A. Biology, Saint Louis University
Certified, National Board of Chiropractic Examiners
Staff Physician, Clayton Physical Medicine
Post- Graduate Residency, Central Institute of Human Performance, Kirkwood, MO
Internship, Biofreeze Sports and Rehabilitation Center, Chesterfield
Senior Intern, Outpatient Services – Southroads Health Center, St. Louis, MO
Internship – Montgomery Health Center, St. Louis, MO
Logan College of Chiropractic Award of Academic Excellence, 4 consecutive years
Who's Who Among Students in American Universities and Colleges
Experienced Biochemistry and Pathology Teaching Assistant, Logan College of Chiropractic
Researcher and Author, Effect of neuromuscular manual therapy versus myofascial release therapy on tempormandibular joint pain and range of motion. Submitted for publication 2010 Journal of Craniomandibular Disorders.
The Latest Knowledge and Techniques
"I strive to stay current with specialty training and certifications to insure that I provide you with the highest level of care available"
President, Illinois Chiropractic Society, Southern District
Dept of Health & Human Services (OHRP) Human Subject Assurance Training courses. 2009
NIH Clinical Research Training Certification. 2009
Radiology Technique & Analysis Certification, Logan University. 2009
Physiologic Therapeutics Certification, Logan University. 2009
Head, Neck and Orofacial Rehabilitation, Central Institute for Human Performance. 2008, 2009
Musculoskeletal Pain in Pregnancy, Central Institute for Human Performance. 2009
Building the Ultimate Back by Stuart McGill: From Rehabilitation to Performance, Central Institute of Human Performance—2009
International Symposium on Musculoskeletal Pain and Motor Control by McGill and Kolar, Central Institute of Human Performance—2010
Active Release Technique Certification, Spine—2008
Active Release Technique Certifcation, Lower Extremity—2009
Gait Analysis Master's Series, National University, 2009
Lower Quadrant Functional Screening, National University, 2008
Full Spine Analysis & Adjustive Technique, National University, 2008
Extremity Adjusting, National University, 2007
Cervical & Thoracic Spine Analysis & Adjustive Technique, National University, 2008
Full Spine Analysis & Adjustive Technique, National University, 2007
Exercise and the Athlete: Reflexive, Rudimentary & Fundamental Strategies by Liebenson and Kolar, International Society of Clinical Rehabilitation Specialists, 2009