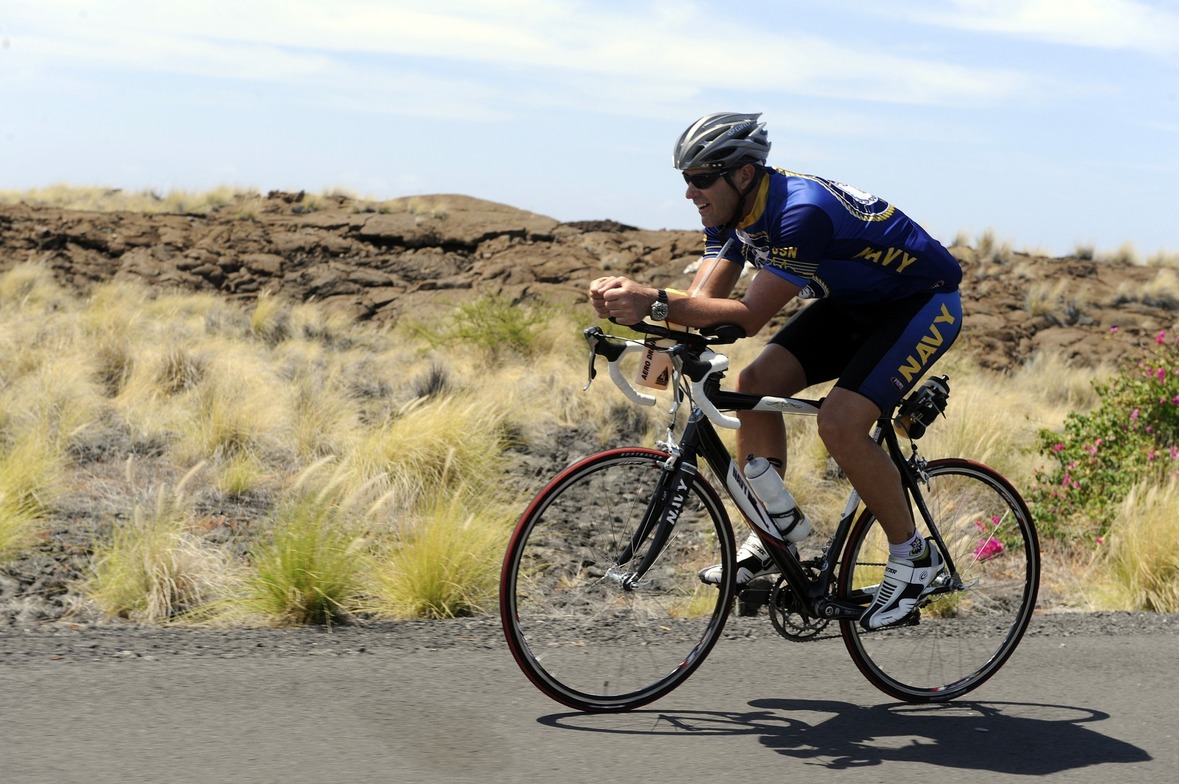 Proper adjustment of your bicycle helps to minimize fatigue, discomfort, and overuse
injury. The following guidelines should help fit your bike to your body:
Choose the right size bike – a rough estimate for choosing the proper frame size is to subtract 10.5 inches from your inseam. Straddling a proper-sized bike will leave approximately 1" clearance between your groin and the top of the frame.
Adjust the saddle so that when the ball of your foot is on the pedal (with your leg fully extended in the six o'clock position) there is approximately a 10-degree bend in your knee. The saddle surface should be horizontal or tilted slightly up at the neck. Off-road riders may benefit by using a stem that contains a spring for additional shock absorption.
Your stem height should be somewhere between parallel and 1" lower than the top of your saddle. A gentle rule of thumb for selecting the proper stem offset is to place your elbow on the nose of your seat and stretch your arm forward over the stem. The tips of your fingers should touch your handlebars.
Cycling accessories can dramatically affect your comfort level. Padded bicycle shorts are the single most important piece of clothing for long rides. Wearing cycling gloves helps to relieve hand pressure associated with riding. Choose sunglasses with UV protection, and most importantly, always wear a helmet.