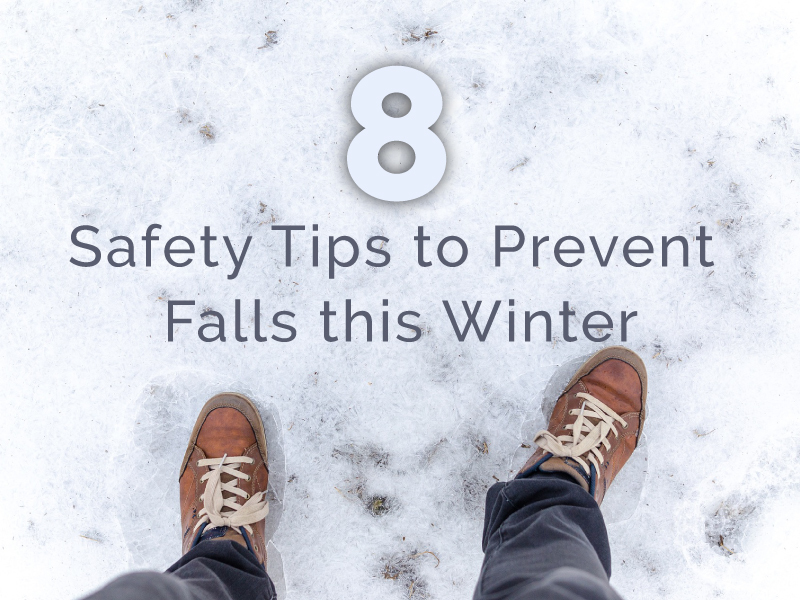 When the rain and snow starts to fall, so do people. In fact, falls are the leading cause of nonfatal injuries in adults 45 and older. Protect yourself from a life-changing injury this winter with these 8 safety tips.
1. Choose the right shoe. Shoes and boots need to fit properly and have soles with good traction. Snow boots or hiking boots will provide the best protection for the worst type of weather.
2. Leave early. Falls are more likely to happen when you're in a rush. Allow yourself plenty of time to get to where you're going.
3. Walk like a penguin. Take short steps and walk as flat-footed as possible on icy or slippery ground.
4. Keep your hands free. You'll need them to help you balance, so avoid carrying heavy loads and keep those hands out of your pockets.
5. Remove snow and ice from walkways frequently. Don't wait for it to melt. That could take awhile. Apply ice melt and ask for help if you need it.
6. Keep the lights on. If you have exterior lights on your home, use them to help see where you're walking at night.
7. Advocate for your safety. If the entrances or sidewalks do not look safe outside of a business or a local venue, speak up and let someone know.
8. Keep your cell phone with you. Even if it's just on a trip to the mailbox, bring it. In the event that a fall does occur, you may need it to call someone for help.
Stay vigilant and remember these tips during this winter season. If you are injured from a fall, count on our office to help get you back on your feet quickly.